PageHeaderImage
Summer Reading Club is an annual self-paced reading challenge for everyone!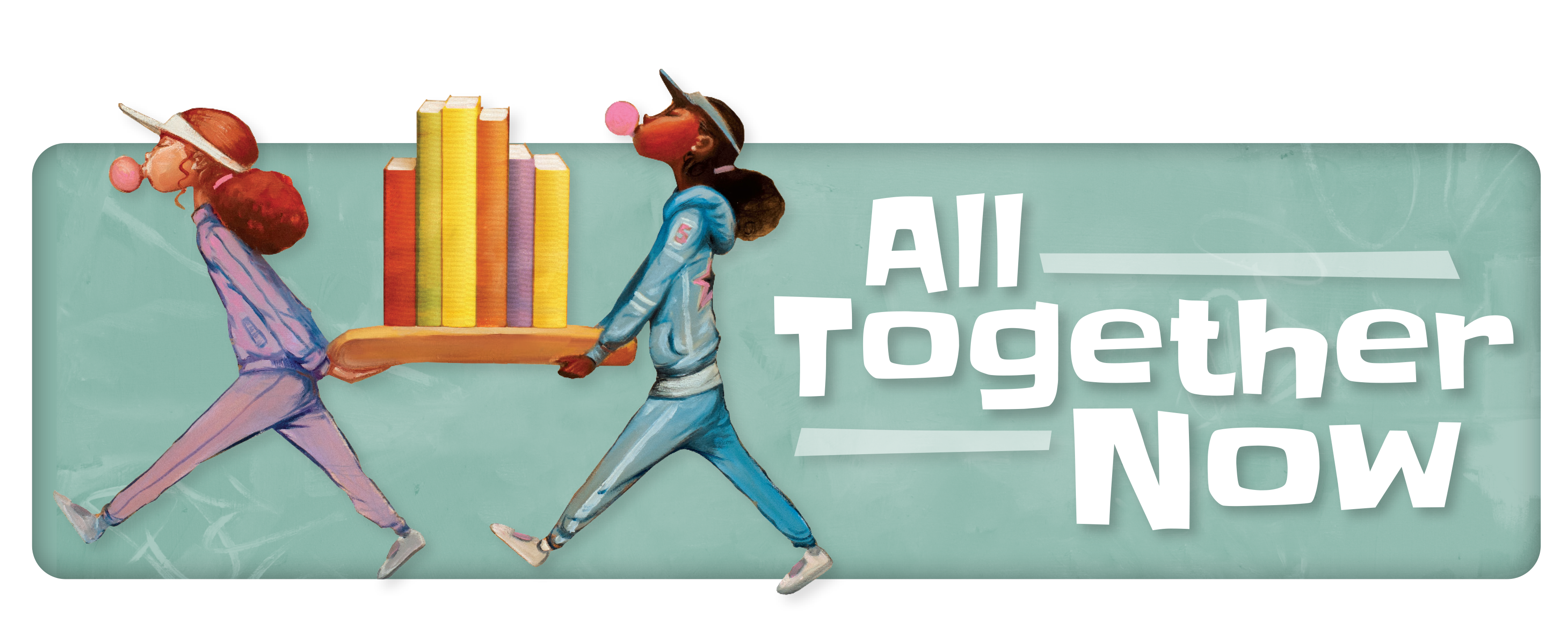 All Together Now!
June 1– August 31
Hello, friends!
We are delighted you are joining us during Summer Reading Club 2023 beginning June 1. Summer Reading Club is a self-paced reading challenge. This year, we're bringing the community together with the theme "All Together Now" focusing on friendship and kindness. Registration is now open!
Readers of all ages will use the Beanstack platform to log minutes read (app available in the Apple App store or Google Play store), badges earned, and prizes collected along the way. Complete extra activity badges to be entered into raffle prize drawings. If you are interested in tracking with pen and paper instead of using Beanstack, talk to your librarian.
You can read on your own, with family members, in a treehouse, on the beach, listening to an audiobook, on an ereader- it doesn't matter how! Earn prizes for reading 200, 400, and 500 minutes!
The library catalog is full of books, movies, ebooks, audiobooks, and more to explore together! What are we waiting for?
Excited to attend Summer Reading Club programs? Check out our Summer Reading Club newsletter with information about fun, free programs for the whole family all across the county!
For children 0–5 years old. Even our youngest friends can join in the fun for Summer Reading Club! Log the minutes you read to your little one to win them prizes. This annual program is a great opportunity to foster an early love of reading.
For children 6–10 years old. Get ready to explore the world around us and discover the power of togetherness! This summer, let's read, learn, and grow together. With fun programs and exciting books, we'll discover new things, make new friends, and have a blast!
For ages 11–18. Let's spread kindness like confetti and pass along some positivity this summer! Complete activities and attend programs to unlock badges. Collect your prizes along the way and be entered in to raffle drawings.
Summer is the perfect time to come together, celebrate community, and discover new perspectives. Join us for a summer of discovery, where we'll read and learn together, explore new ideas, and make meaningful connections with our fellow readers.
Thank you to our 2023 Summer Reading Club Sponsors!